On that
subject

...
in Internet
Flipboard, Zite, Msgboy, Pulse, Taptu, Poptart,... MORE
So I'm experimenting with a new social media... MORE
UPDATE as of 12PM EST: Facebook has apparently... MORE
I've been watching web traffic from my desk here... MORE
Ever wonder what the links under the main Google... MORE
"What if I started a new public media web... MORE
So I noticed that one of the hotter items being... MORE
I recently had the opportunity to review the work... MORE
So I don't have much time to write here, but this... MORE
My good friend John Tynan from KJZZ in Arizona... MORE
OK, I admit this post might just be a bit of a... MORE
Through my work with a number of public... MORE
Remember Webmonkey? "The Web Developer's... MORE
So I got this note from Brookstone after buying a... MORE
This is my new favorite.It's the Washlet, and... MORE
After reading the Tuesday, March 6th edition of... MORE
Sorry to those of you who did not sign up for... MORE
"Billions of signals rush over the ocean floor... MORE
Still using the hell out of those colons in my... MORE
Someone at the Public Media Conference who made... MORE
I really am a pathetic blogger. Not sure why, but... MORE
I'm going to try something new here at... MORE
As my second installment of Web Master Tidbits, ... MORE
I have a CMS called MySiteWorx!, a software that... MORE
Recently I was interviewed by Stephen Feller from... MORE
Everyone knows how much I love public... MORE
I don't write a whole lot of HOWTO stuff on this... MORE
Here's one to watch.  Microsoft Point of... MORE
It seems some other folks (including the New York... MORE
When will they ever learn? I've been watching... MORE
You heard it here first. Or maybe not. But this... MORE
Recently, I've been requested by a prospective... MORE
I had the pleasure of reading the recent blog... MORE
If you've never tried it, you might want to wait... MORE
Mass Media: An ethical and socially acceptable... MORE
Posted by Bill Haenel on 15-Nov-10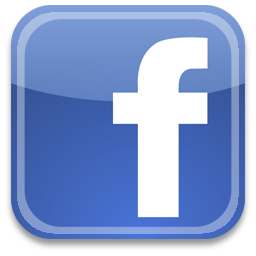 I wonder if this means I won't have to help people figure out how to set up Gmail accounts on their iPhones anymore?

Facebook's Mark Zuckerberg apparently announced today that he's got the best thing since Google Wave. I'm not sure what it's called. Is it "Project Titan"? Who knows.

Maybe he's right. Maybe Email is dead. I've been fighting this notion for a while now. Folks have been telling me Email is over for a couple years, and they always say it's because kids don't use it. I usually say, "I'm not a kid", or "it's great for business", or "sometimes you want to write more than 140 characters". Maybe sometimes you really do want to say, "'Hey Mom,' at the top and 'Love, Mark' at the bottom."

But here's the thing...

I immediately tried to Email this story (the one I linked to above) to a few friends. Couldn't find an "Email This" link on the page that reported the story at Wired.com. So I opened Outlook (ugh), copied the Wired.com link into the Email message, copied and pasted the headline into the subject field so my kind recipients would know what the heck my note was about, typed the appropriate Email address in the "To" field (didn't get my note? must be I didn't send it to you) and clicked send. But alas, no dice. Can't connect to SMTP. Email is failing me - again.

Of course, this is not why Email is dead. It's not the reliability of the technology. (Although, Email failures are mostly responsible for the livelihood of many, many IT consultants.) It's not the server troubles, it's not the client troubles. It's those darned kids. Kids don't like Email. Why? Because they're impatient. They were too impatient for postal mail, and now they're too impatient for Email. What happens when we're all too impatient for Facemail - er - uh - Facebookmail - uh - er - Fmail - er whatever? Maybe I already am.

I wonder if Facebook will share all my not-email messages with the world? Let's not forget, Mark is working pretty hard to accomplish his dream of "radical transparency".

Technorati Tags:
[where: 13617]